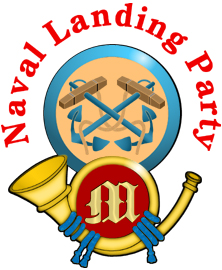 2015 Schedule
Events in which the USNLP will take part
(Independent local talks and presentations as desired by members throughout the year)
NOTE:
The USNLP, although primarily based in the Northeast, recruits nationally and has pockets of members in several locations across the country. The schedule reflects this and members from one region should not feel required to travel halfway across the country to attend every USNLP event. Know also that this schedule is subject to last-minute change; as a visitor to an event, you should contact the USNLP just before a reenactment to verify that said event is still "on" for us.
May 16-17
NCWAA Artillery certification,
German Flatts, Herkimer, NY
-and-
Conner Prairie Civil War Days
Fishers, IN
May 23-25
Greenfield Village CW Remembrance
Dearborn, MI
May 30-31
Civil War Encampment
Lynn, MA
June 6-7
Civil War Encampment
Masonic Lodge, Troy, NY
June 20-21
Turkeyville
Marshall, MI
June 26-28
"Passing of the Armies" Reenactment
Hartwood Acres, Pittsburgh, PA (link)
July 10-11
Attica Civil War Encampment
Attica Township Park, Attica, MI
July 18-19
Mystic Seaport
Mystic, CY
August 15-16
Timeline encampment
Schuyller Flatts, NY
August 22-23
Cascades Civil War Muster
Jackson, MI
September 12-13
Assault on Port Hudson
Webster, MA
September 19-20
Doubleday Campground encampment
Cooperstown, NY
September 26-27
German Flatts
Herkimer, NY
-and-
Angola Civil War Days
Angola, IN
October 1-3
Iron Industry Museum
Negaunee, MI (school presentations)
October 3-4
Framingham Historical Society encampment
Framingham, MA
October 9-11
Hartford City Civil War Days
Hartford City, IN
October 10
Grant Cottage Iron Jacks performance
Wilton, NY
October 17-18
Charlestown Navy Yard
Charlestown, MA
---